The "V" wind sifter with expanasion chamber from HAMATEC is a development particularly for the food area. It may also be used in other areas with comparable requirements.
This classifier is mainly used for intense and effective pre-cleaning of products that are usually traded in bags and big bags, such as coffee, cocoa, or nuts. The goal is to remove loose skins, fruit residue, hair, bag fibres, and twine before screening or storage. The downstream, integrated expansion chamber with continuous discharge lock separates the separated fraction once again into lighter and heavier fractions. This way, the downstream filter or separator does not need to separate out all impurities contained in the exhaust air.
The sifter is built in four sizes from 500 – 1.500 mm. It is also available in stainless steel (1.4301). The sifter is generally adapted to the respective product. Areas in contact with the product can be lined to prevent wear for abrasive applications.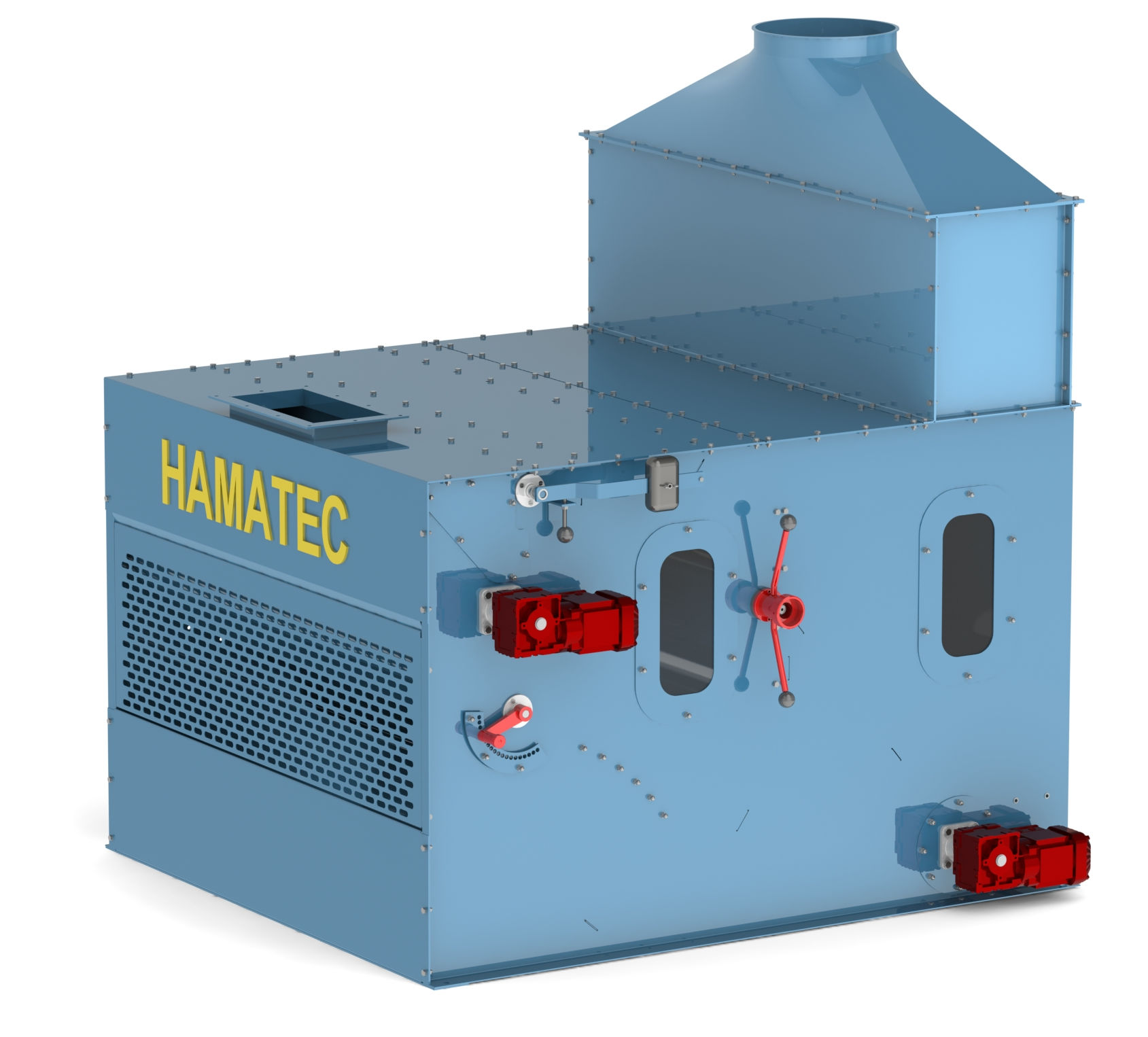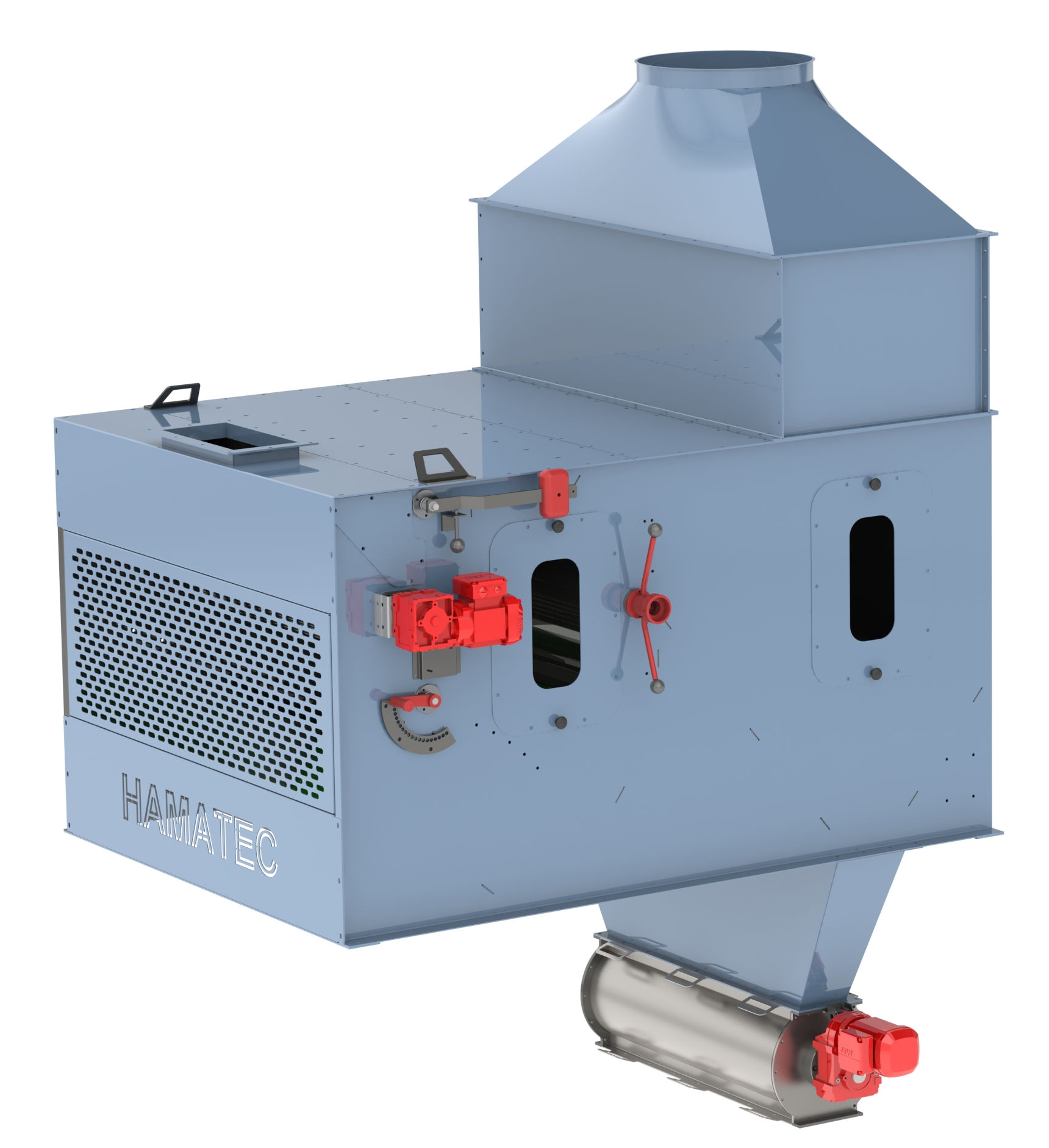 V-wind sifter with expansion chamber and external discharge lock
Specially designed to remove threads and twine from cocoa and coffee.