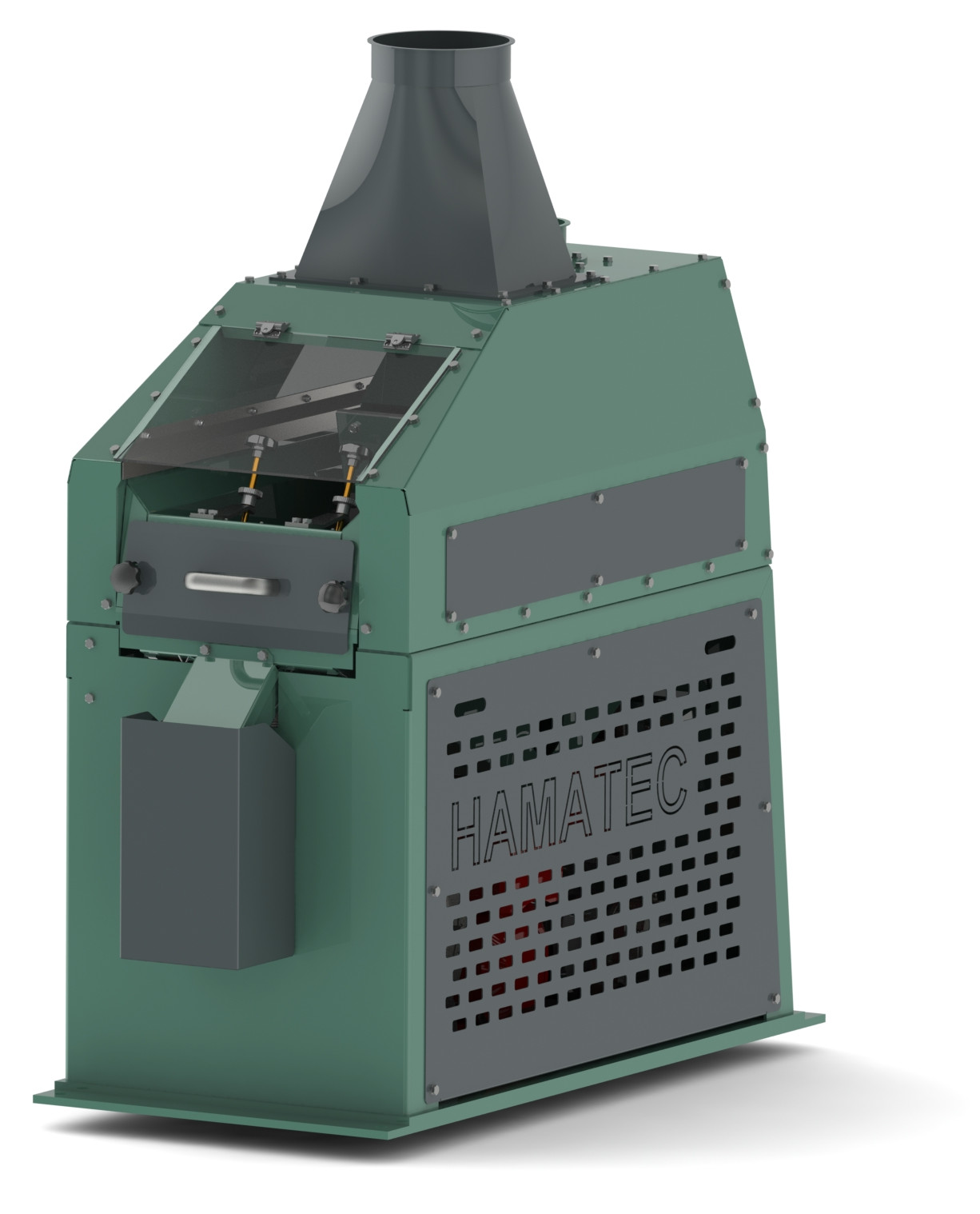 The smaller type of the HAMATEC gravity separator is used in the food/non-food sector, as well as in recycling. The "Exakt II" is designed for smaller outputs. It stands out with its extremely compact design, a high degree of separation, simple operation, and robust construction.
The "Exakt II" is used, among other things, for separation of stones, sand, metal, glass, ceramics, copper, aluminium, etc.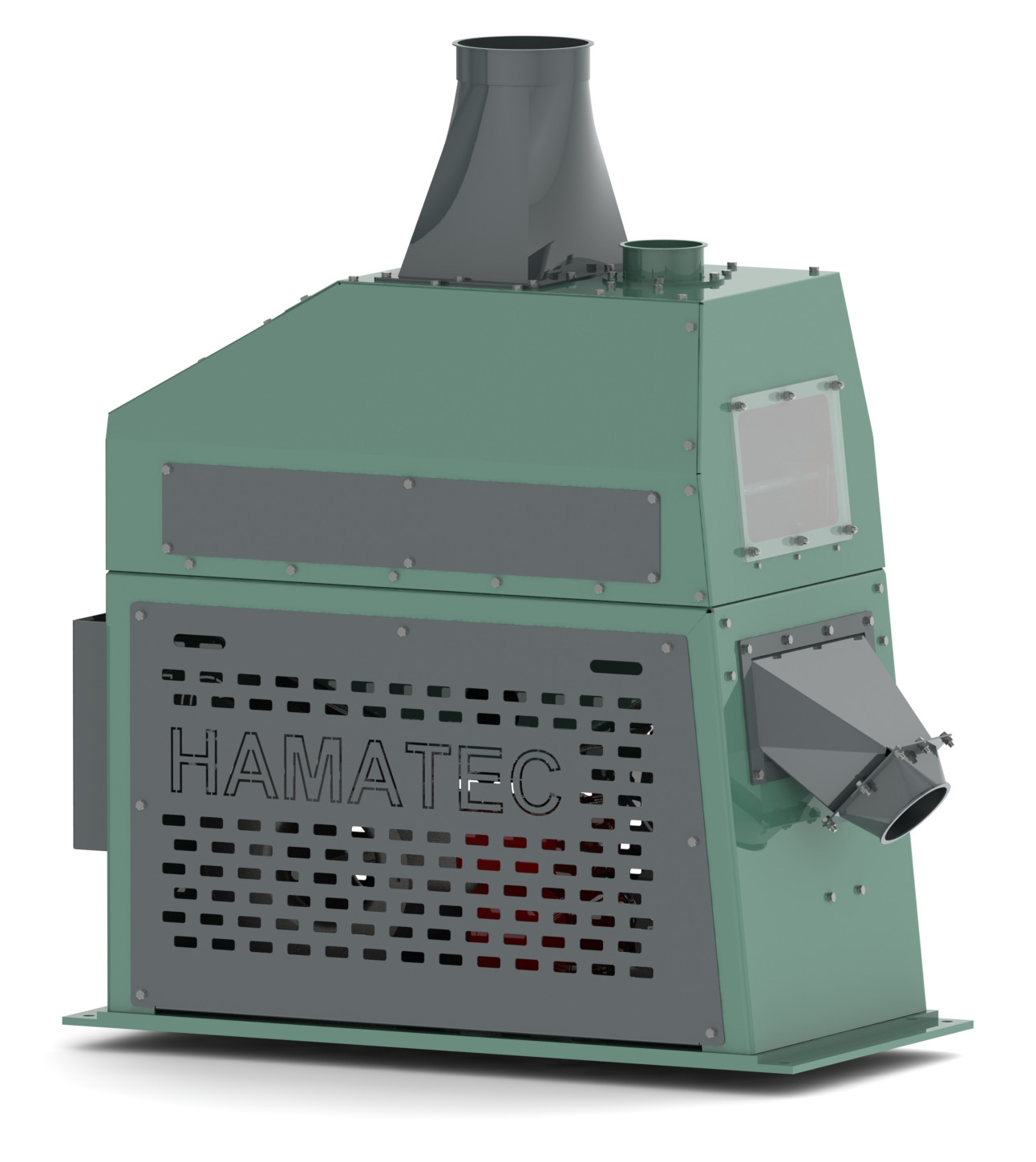 Specification
uniquely high degree of separation

easy screen change without tools

table width 300/600 mm, sorting length 900 mm

3 fixed screen inclination settings of 8/9/10°

good accessibility

low maintenance and reliable operation

easy servicing

low dust development in operation

robust, highly compact design

quick, simple assembly

optionally with wear resisting lining

optionally completely in (1.4301)

optionally in accordance with ATEX zone 22 – outside
Hersteller, Lieferant und Vertrieb von Schwerteilausleser / Steinausleser für die Bereiche Food, Nonfood und Recycling. Die Schwerteilausleser von HAMATEC dienen der Separierung von Schwerteilen wie Steine, Sand, Glas, Metalle, etc. aus rieselfähigen und weitestgehend trockenen Produkten.
HAMATEC – Ihr Maschinenbau-Spezialist für trockenmechanische Aufbereitung
Hamatec ist ein mittelständiges Unternehmen, welches Einzelmaschinen und Teilanlagen für die Getreideindustrie, Lebensmittelindustrie, so wie für die Umwelttechnik fertigt.
The main focus of HAMATEC liegt auf der Fertigung und dem Vertrieb von Maschinen, die zum Sichten, Sieben, und der Schwerteilauslese bestens geeignet sind. Wir fertigen neben Kreissieben und Rotationssieben auch unterschiedliche Windsichter, so wie Trogkettenförderer, Schneckenförderer, Elevatoren, Förderbänder, Schleusen und Abscheider.