The Rotary screen sieve "KS" from HAMATEC is used for screening granulated and mostly dry products. Among other things, the sieve can be used for calibrating and sorting. It serves oversize and undersize separation, as well as separating the light fraction in the food, non-food, and recycling areas.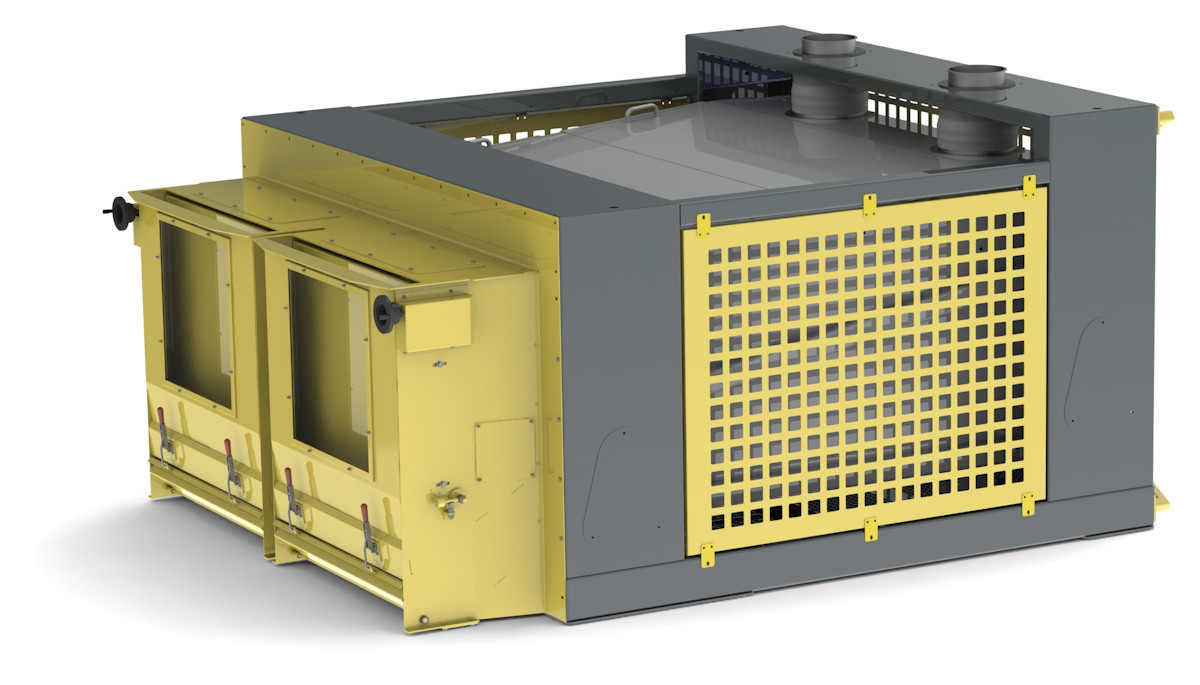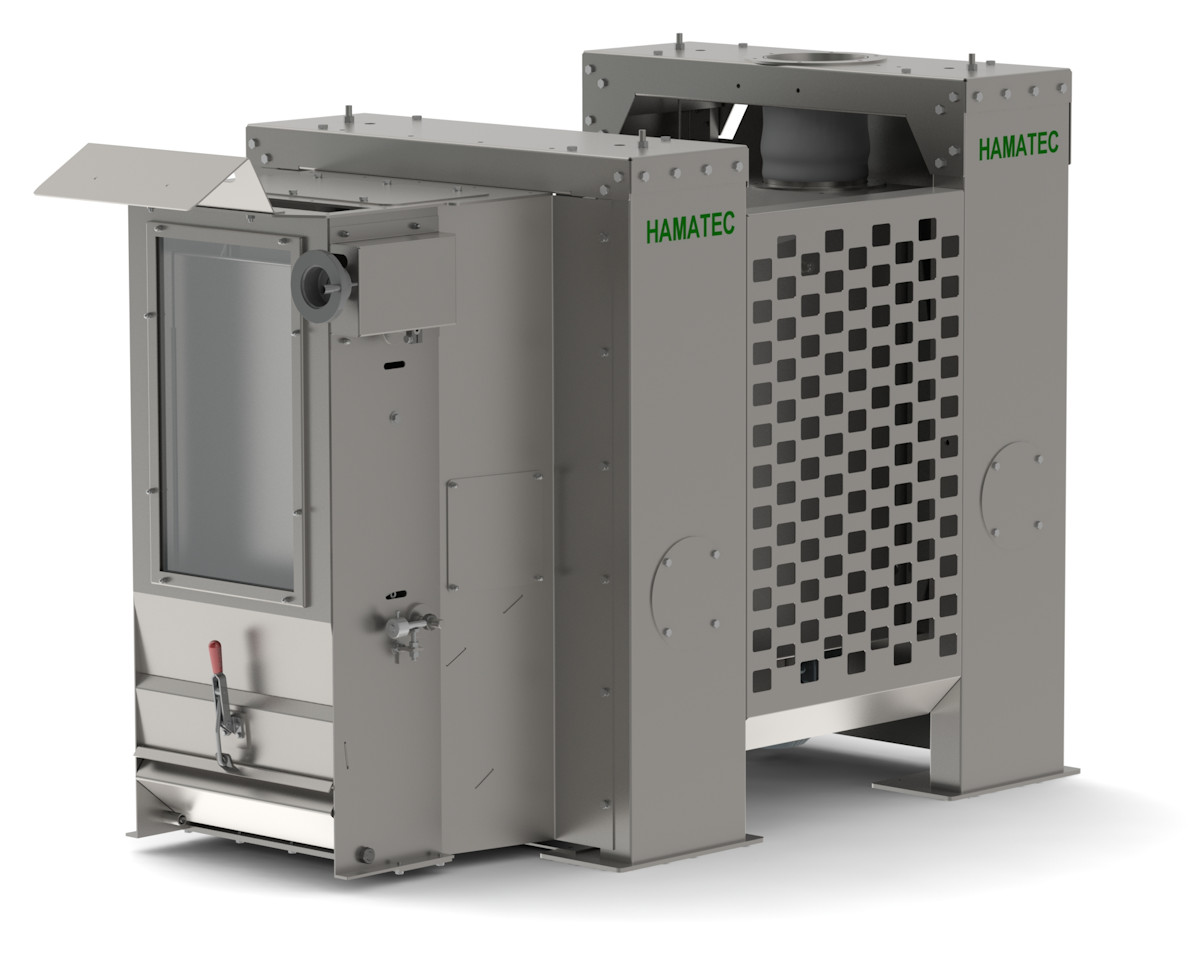 Rotary screen sieve with directly attached air classifier – optionally with magnet.
Rotary screen sieve for animal feed for use before and after grinding with screen areas of max. 33.6 m²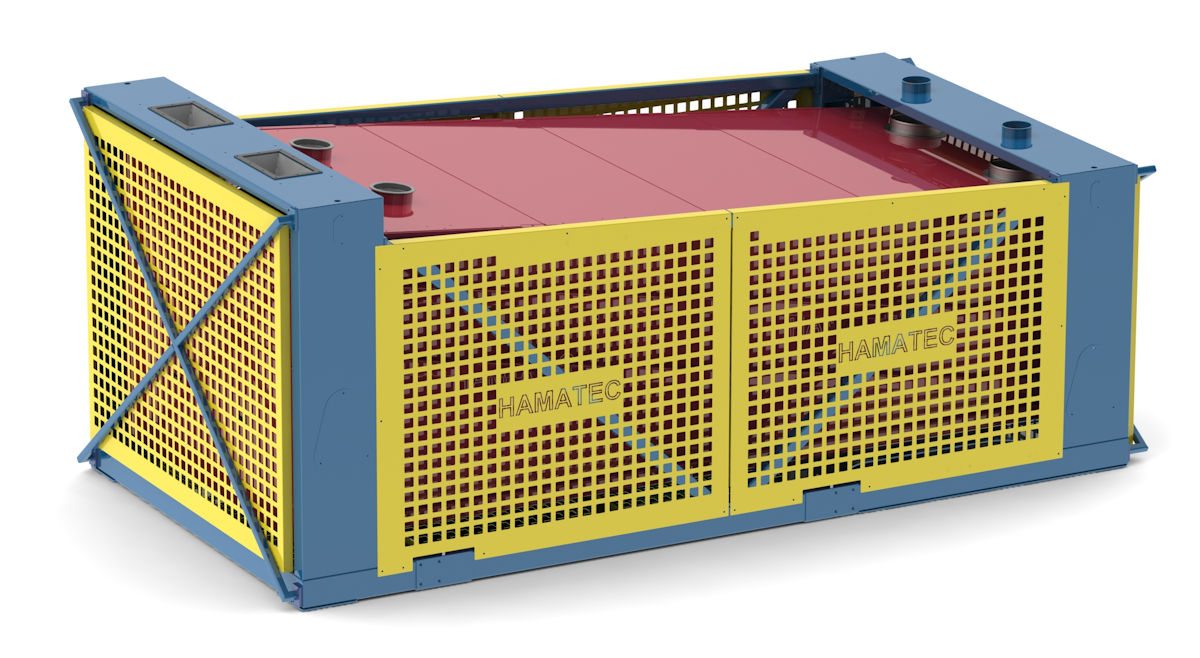 Specification
cantilever working principle

variable stroke

highly variable screening areas and configurations

large performance ranges

2-5 fractions

closed frame profiles

low maintenance and reliable operation

completely replaceable, screwed drive unit

optionally available completely in 1.4301

optionally with wear resisting lining

optionally with directly attached air classifier, with/without magnet (3.000/8.000 Gauss)

optionally with electrical equipment in accordance with ATEX zone 22-outside
Hersteller, Lieferant und Vertrieb von Kreissieben für die Bereiche Food, Nonfood und Recycling. Rotary screen sieve von HAMATEC dienen der Reinigung, Sortierung und Kalibrierung von rieselfähigen und weitestgehend trockenen Produkten.
HAMATEC – Ihr Maschinenbau-Spezialist für trockenmechanische Aufbereitung  
Hamatec ist ein mittelständiges Unternehmen, welches Einzelmaschinen und Teilanlagen für die Getreideindustrie, Lebensmittelindustrie, so wie für die Umwelttechnik fertigt.
The main focus of HAMATEC liegt auf der Fertigung und dem Vertrieb von Maschinen, die zum Sichten, Sieben, und der Schwerteilauslese bestens geeignet sind. Wir fertigen neben Kreissieben und Rotationssieben auch unterschiedliche Windsichter, so wie Trogkettenförderer, Schneckenförderer, Elevatoren, Förderbänder, Schleusen und Abscheider.