The "TS" drum sieves from HAMATEC are primarily used for pre-cleaning of granulated and mostly dry products. The "TS" can be used in the food, non-food, and recycling areas.
HAMATEC build the "TS" drum sieves in two diameters of 600 and 1.000 mm respectively, and in two lengths each to match the product and user. The industrial, very solid design guarantees a long service life and low-maintenance operation. Areas in contact with the product can be lined to prevent wear for abrasive applications.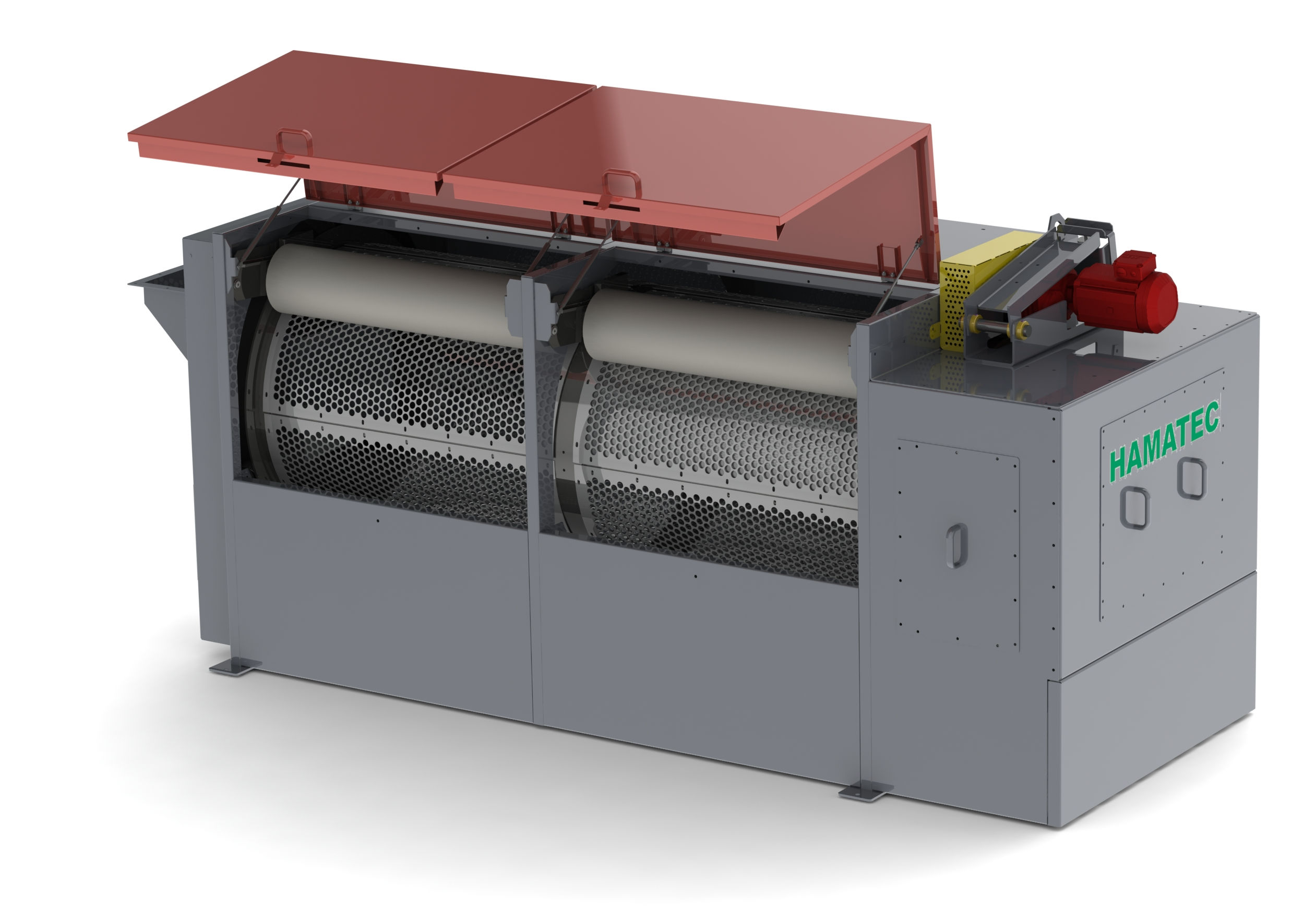 Hersteller, Lieferant und Vertrieb von Kreissieben für die Bereiche Food, Nonfood und Recycling. Rotary screen sieve von HAMATEC dienen der Reinigung, Sortierung und Kalibrierung von rieselfähigen und weitestgehend trockenen Produkten.
HAMATEC – Ihr Maschinenbau-Spezialist für trockenmechanische Aufbereitung  
Hamatec ist ein mittelständiges Unternehmen, welches Einzelmaschinen und Teilanlagen für die Getreideindustrie, Lebensmittelindustrie, so wie für die Umwelttechnik fertigt.
The main focus of HAMATEC liegt auf der Fertigung und dem Vertrieb von Maschinen, die zum Sichten, Sieben, und der Schwerteilauslese bestens geeignet sind. Wir fertigen neben Kreissieben und Rotationssieben auch unterschiedliche Windsichter, so wie Trogkettenförderer, Schneckenförderer, Elevatoren, Förderbänder, Schleusen und Abscheider.