Air classifier systems
The HAMATEC various air classifiers are characterised by robust designs, good and multiple adjustment options, and longevity. All air classifiers can also be supplied in stainless steel (1.4301). They can also be used in the food sector since they can be cleaned well.
The classifier is generally adapted to the respective product. Areas in contact with the product can be lined to prevent wear for abrasive applications.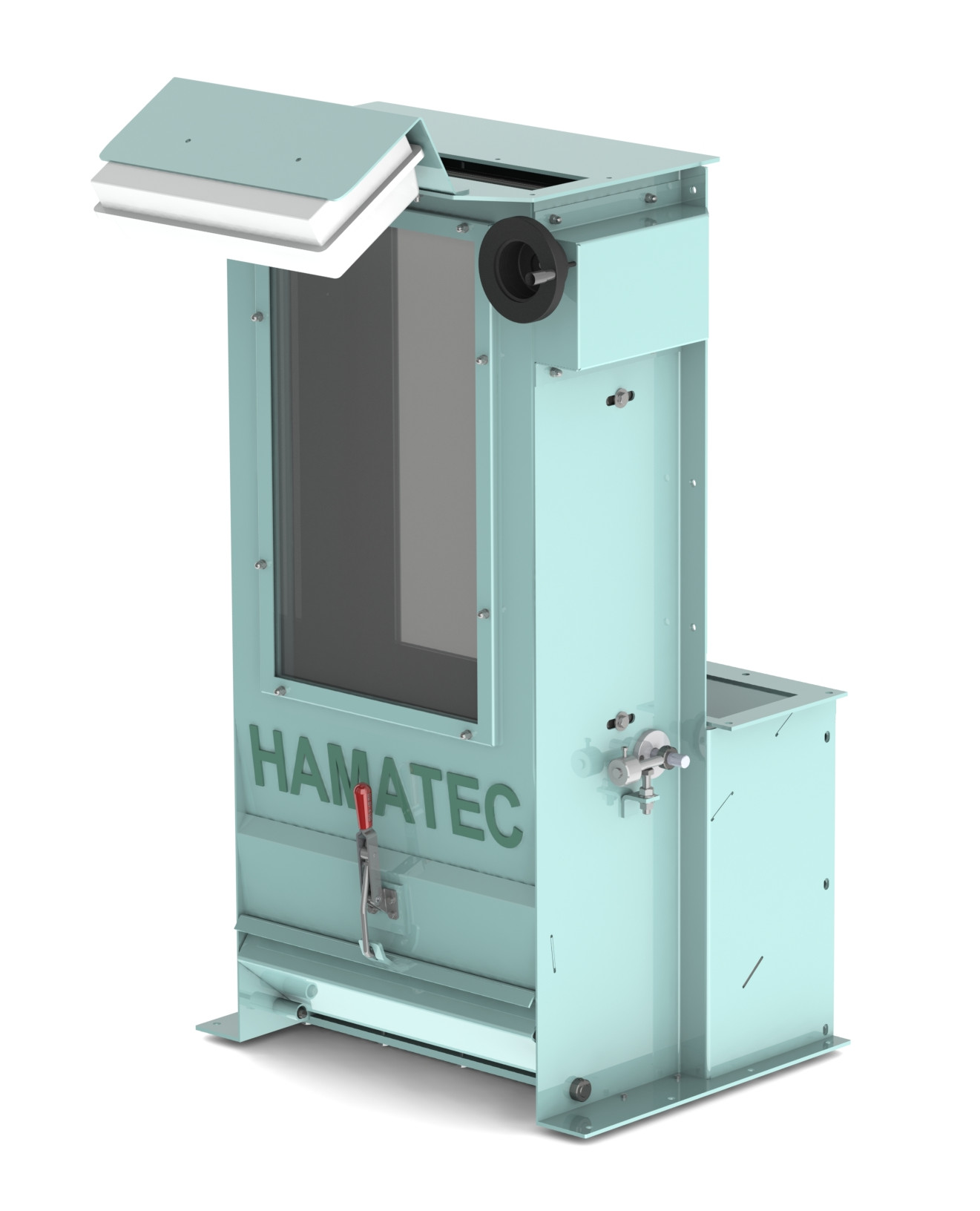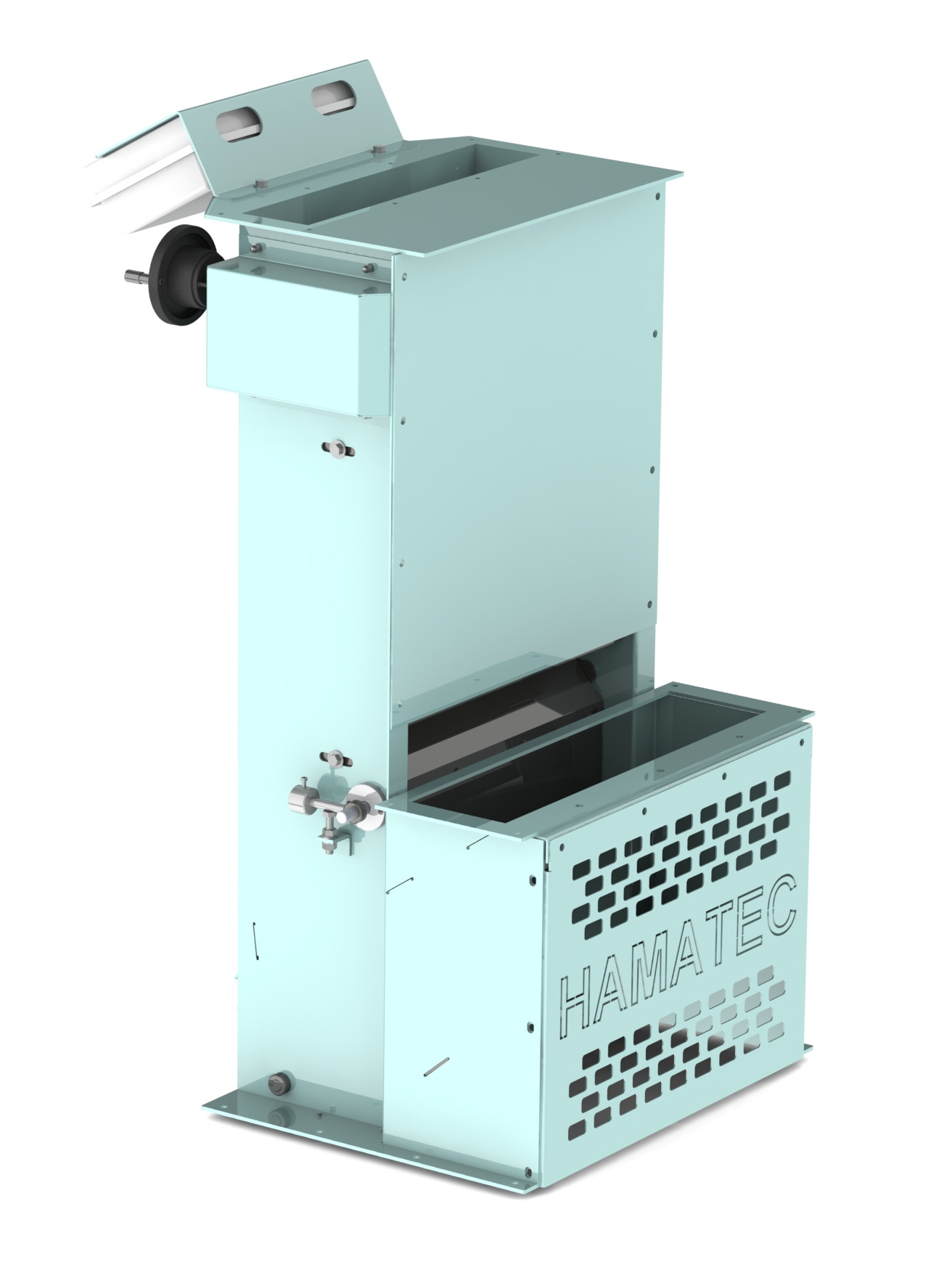 The Air classifier from HAMATEC is designed as a stand-alone machine or can be directly mounted on the HAMATEC rotary screen sieve. Precise adjustment of the air classifier is ensured by the large, illuminated viewing pane, the parallel adjustable rear wall, and the air volume regulation.
The classifier is available in 3 sizes from 500 – 1.000 mm. This classifier is primarily intended for the food and non-food areas
Hersteller, Lieferant und Vertrieb von Windsichter für die Bereiche Food, Nonfood und Recycling. Die Windsichter von HAMATEC dienen der Separierung leichter Verunreinigungen wie Staub, Schalen, Fäden, Folie, Haare, Papier aus rieselfähigen und weitestgehend trockenen Produkten.
HAMATEC – Ihr Maschinenbau-Spezialist für trockenmechanische Aufbereitung
Hamatec ist ein mittelständiges Unternehmen, welches Einzelmaschinen und Teilanlagen für die Getreideindustrie, Lebensmittelindustrie, so wie für die Umwelttechnik fertigt.
Der Schwerpunkt von HAMATEC liegt auf der Fertigung und dem Vertrieb von Maschinen, die zum Sichten, Sieben, und der Schwerteilauslese bestens geeignet sind. Wir fertigen neben Kreissieben und Rotationssieben auch unterschiedliche Windsichter, so wie Trogkettenförderer, Schneckenförderer, Elevatoren, Förderbänder, Schleusen und Abscheider.