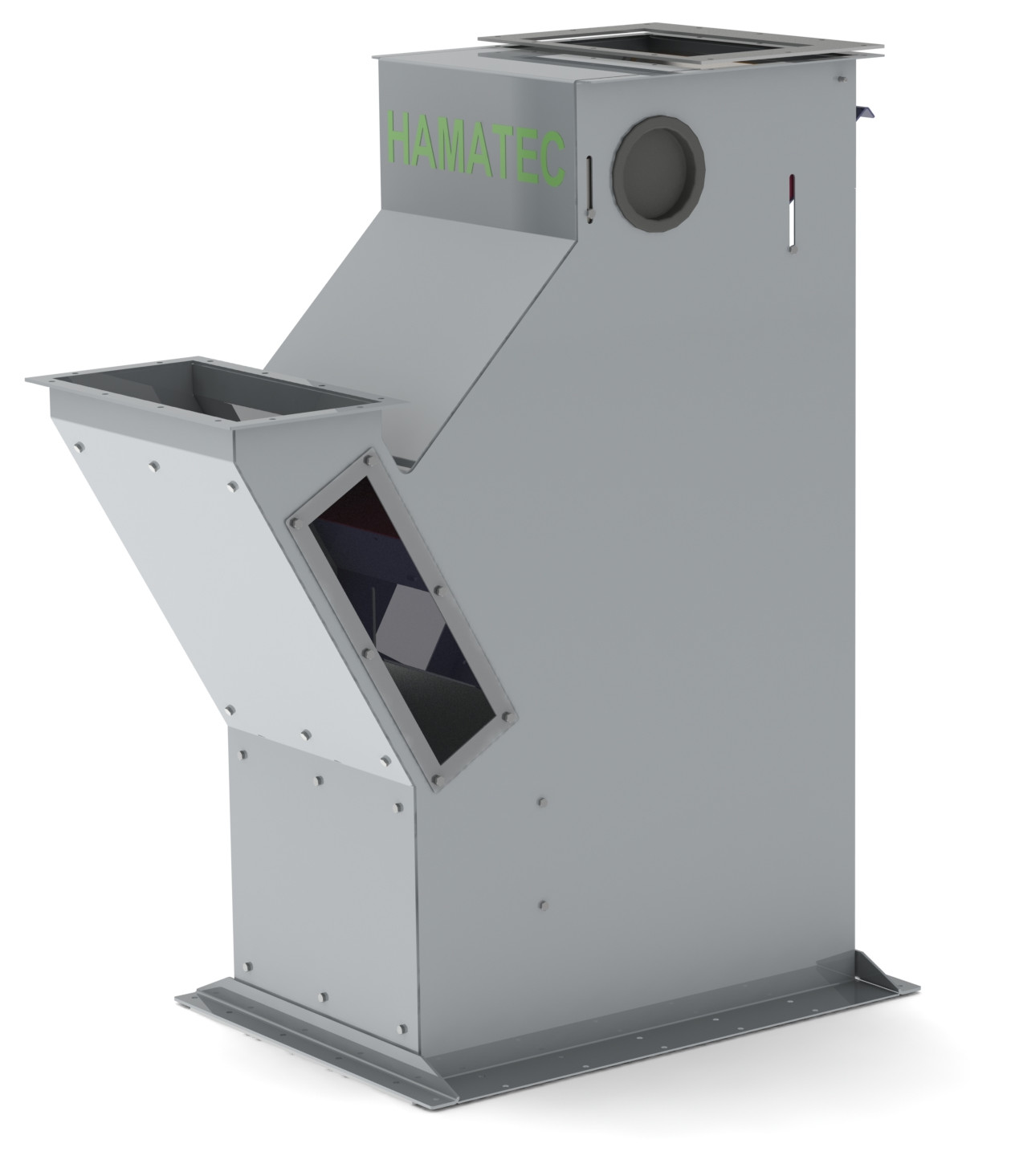 The "SZ" crossflow sifter from HAMATEC is manufactured in 4 sizes from 500 – 1.500 mm. It is used, among other things, to remove film, paper, threads, or hair. It is also suitable for less granulated products and larger particle sizes.
The "SZ" is predominantly intended for use in recycling. However, it may also be deployed in the food or non-food areas.
The classifier is generally adapted to the respective product. Areas in contact with the product can be lined to prevent wear for abrasive applications.